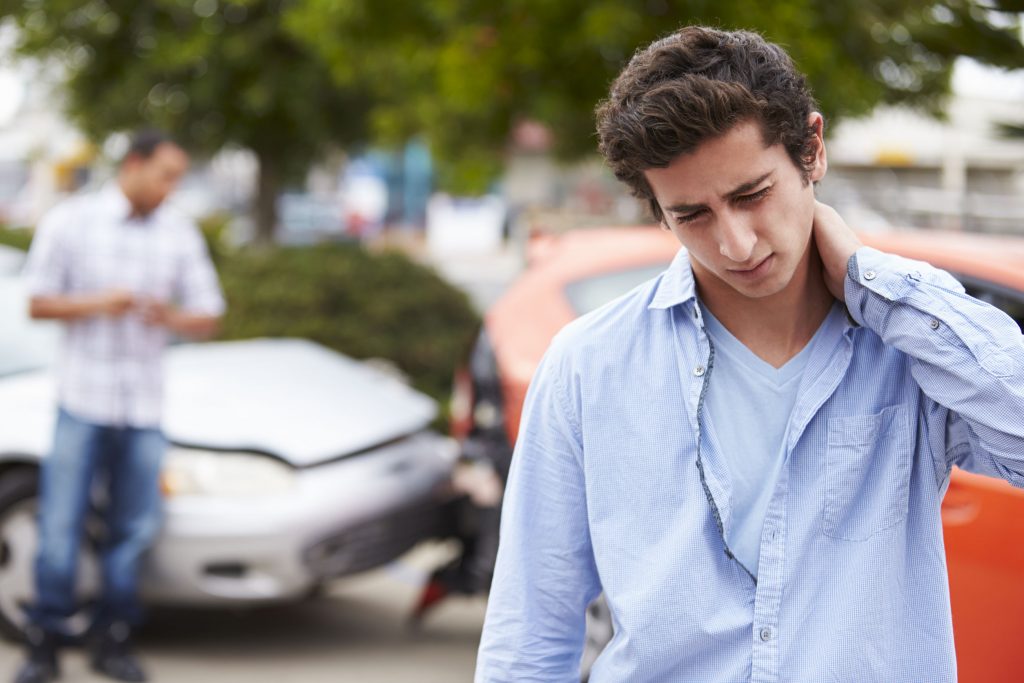 Right after a car accident, it's not uncommon for a person's adrenaline to spike. In this highly stressful moment, it can be difficult to know what to do next. This is understandable. Lots of people feel this way after an accident. Nonetheless, it is imperative that, once a collision has occurred, you seek out medical attention right away. Some people feel it isn't necessary to see a doctor, maybe because they think the accident is minor or perhaps because they just don't want to go through all the stress involved in an emergency room visit. There are at least two counterpoints to consider here: First, no matter how minor the accident might appear, it is possible that you've been injured without being aware of it. Second, an emergency room visit might seem stressful, but missing a doctor's appointment could lead to even greater turmoil down the line. Below, we'll discuss these two points in greater detail.
Excuse #1
To begin with, the age-old excuse – "It was just a fender-bender, I feel fine, I don't need to see a doctor" – is best set aside, especially when it comes to car accidents. The fact is: even when you and the other driver are traveling at slow speeds, you can still be injured. According to some studies, you only need to be traveling 5-10 mph in order to experience whiplash, a condition that can lead to great physical distress if left untreated.
Moreover, there are a number of injuries that can go unnoticed for days or even weeks. And once those injuries surface, it may be too late to include the associated medical expenses (or any related emotional turmoil) in your final compensation. This can greatly reduce the value of your claim and leave you feeling far more stressed than you once were. More on this later.
Take for instance the stubborn refusal of brain injuries to show signs or symptoms right after an accident. Very often, even mild brain injuries can lead to nerve damage and eventually lead to potentially severe symptoms that could greatly impact a person's life.
So even if you notice a slight headache, stomach pain, back pain, neck and shoulder pain, or any other seemingly minor symptoms, you should see a doctor immediately. And for safe measure, you should seek out medical attention even if you don't notice any injuries because the insurance company (yours or the defendants) could use your failure to see a doctor as evidence against you.
Excuse #2
This brings us to our second point: failure to see a doctor now (after the accident) could result in serious losses down the line. Specifically, you may have to accept a lower settlement amount (or damages award, if you go to court). Thus, to avoid this stress, you should see a doctor immediately following the accident. You can even obtain a note from the doctor detailing the nature of your condition. The more records you have, the easier it will be to build a case for your claim. To that end, you should also follow the doctor's orders. If your doctor asks you to go to a follow-up appointment, you should do it. If you don't, the insurance company might argue that your injury is in fact not as serious as you say it is, and thus not deserving of compensation. Without thorough documentation and consistent medical attention, you could be forced into a low settlement.
The process of collecting documents and building a case can be incredibly stressful. For this reason, you may want to retain an attorney with experience in car accident injuries. This person can help you navigate the complex process of pursuing compensation. In the end, having a skilled lawyer can greatly increase your chances of obtaining maximum remuneration for your injuries.